About the Salon...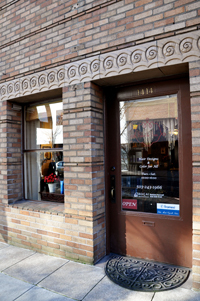 Around 20 years ago I thought someday I'd like to have my own salon. A few years later I had a dream where the name du Beau came to me. At first I thought it was the name of a band for my then musician boyfriend. When I asked my French client what it meant, she said it meant 'of the beautiful'. Then I realized it wasn't the name of a band, it was the name of my salon!

Between then and now I had life happen. And my focus was on other areas of my life. In 2003 Yamhill Hair, where I had been working for 9 years, was closing. Instead of leasing a chair in someone else's salon again I decided it was time to open my own.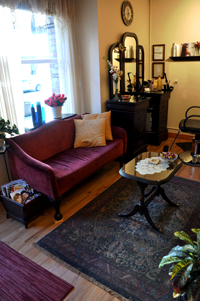 While researching information for my new salon I looked up the name 'Salon du Beau' on line in a French dictionary. The translation was 'show of the handsome – beau is the masculine form of bella or beautiful. This translation was perfect because I wanted to create an atmosphere of comfort, beauty, and style, where men and women would enjoy coming.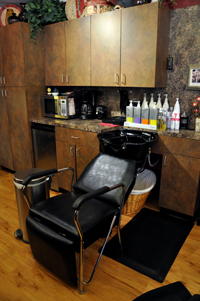 The Tiffany Center was built in 1928 so in decorating I tried to capture that era. The colors are warm and rich and the wood is mostly dark cherry. I have created a feeling of coming into my home, relaxed and comfortable. Because the name is French I've added accents of Paris, plus a little Art Nouveau, I like to call it French Nouveau. I have created a place of beauty and art just as I have dreamed.